Papers
"THE PUBLIC DESERVES BETTER"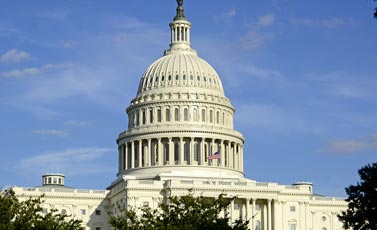 "Public policy is not formulated in a vacuum. It is irresponsible for the agencies charged with the regulation of these markets to pretend that Congress has no role in assessing current regulatory schemes governing municipal and government securities markets. The public deserves better. Ongoing legal investigations do not render the Commission powerless to make policy-related recommendations."

- January 23, 1985 Letter to SEC Chairman John Shad from U.S. Representative Timothy Wirth
As the introduction of The Mechanics of Legislation, Congress, the SEC and Financial Regulation Gallery states, "Over the years, financial legislation has become increasingly more complicated because our system has grown more complex. From the public's view, the passage of legislation often appears to have come out of the blue, rapid and responsive to a public outcry for reform. In reality, much of the hard work of drafting bills, conducting hearings, building public consensus and organizing needed votes remains hidden from the public."
The museum adds papers on legislative initiatives during the 1970s and 1980s on such issues as tender offers, takeover legislation, proxy voting and municipal securities regulation.