NEW FOR MARCH
In Honor of Women's History Month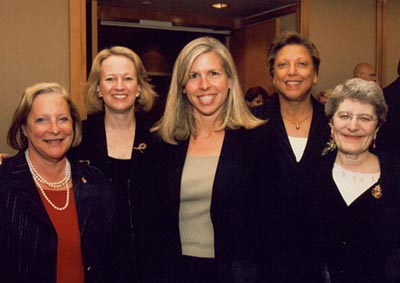 SEC Women Commissioners Roundtable
This roundtable, introduced by Chairman Chris Cox and moderated by Susan Wyderko, briefly explores the stories of seven women who served as SEC Commissioners during the period 1977 to 2005: Cynthia Glassman, Barbara Thomas Judge, Roberta Karmel, Annette Nazareth, Aulana Peters, Mary Schapiro, and Laura Unger. To learn more, you will find each of their unique and inspiring oral histories in the museum.
READ TRANSCRIPT >> (pdf)
GALLERY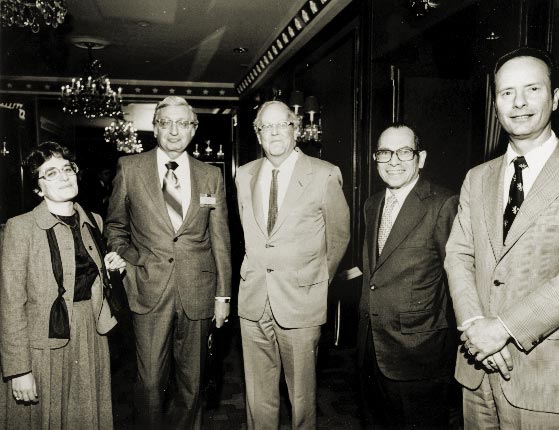 This Gallery looks at the roles and progressive participation of women in two key and contemporaneous regulatory agencies: the U.S. Securities and Exchange Commission, established with the enactment of the Securities Exchange Act of 1934; and the National Association of Securities Dealers (NASD - now FINRA), founded as a self-regulatory organization with the passage of the 1939 Maloney Act.
Both the SEC and the NASD afforded opportunities for work and advancement, opening a door for professional inclusion in an industry often deemed to be closed to women. The Gallery highlights how women working in securities regulation have progressed over the decades, from roles and jobs defined by their gender, to opportunities recognizing their professional expertise and experiences. Working with their male colleagues, the contributions of women, with increasing authority and prominence, have had and continue to have a profound effect in meeting the challenges of regulation.
HAS IT BEEN A DECADE?
Flash Crash of 2010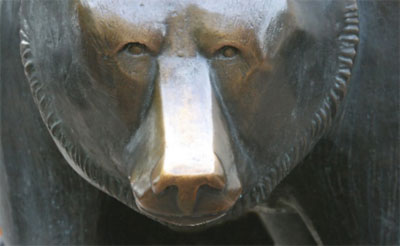 The 2010 Flash Crash was a terrifying day in the stock market that occurred on May 6 of that year. During the crash, leading US stock indices tumbled 1,000 points, then partially rebounded in a span of about 30 minutes. The day was marked by extreme volatility in trading of all types of securities, including stocks, futures, options, and ETFs. Though there was a partial rebound, the flash crash wiped out almost $1 trillion in market value. Explore more from the museum.
What Just Happened?
Gaining Perspective with Time