New Gallery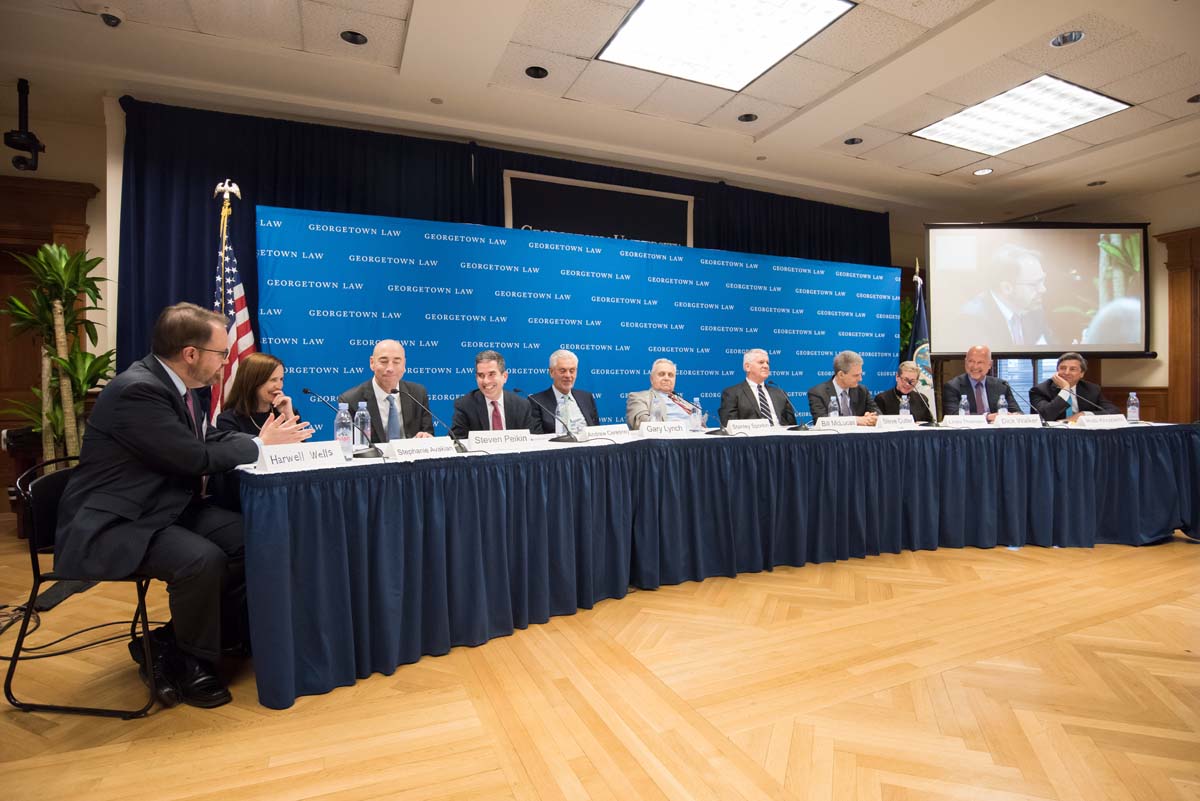 The Enforcement Division: A History
When ordinary Americans think of the Securities and Exchange Commission, they think first of enforcement – of the Agency catching stock manipulators, stopping insider trading, uncovering cooked books, and ensuring corporate integrity. This Gallery tells the story of the Division since its founding in 1972, as its attorneys were confronted again and again not only with the fraudsters who seem constantly to plague the securities markets, but with new schemes and stratagems made possible by political, economic, and technological change. – Harwell Wells, Curator
Thank you
This new gallery is made possible through the generous financial support of Linda Chatman Thomsen, Susan G. Markel and Thomas O. Gorman. In this brief video, these contributors, and curator Harwell Wells, reflect on what the gallery means to them.
---
We Remember
Judge Stanley Sporkin

Feb 7, 1932 - March 23, 2020
On June 10, 2020, the Washington Foreign Law Society (WFLS) held an "Online Discussion of Judge Stanley Sporkin's Career and Legacy." With permission from WFLS, the Securities and Exchange Commission Historical Society is making this program accessible in its collection.
Panelists: Eugene Goldman; James W. Zirkle; Theodore B. Olson
Moderator: Mark B. Feldman